WELCOME...
*TRUE USHER FANS*
*It's been a long time coming...*
*~This is ma new site... Thank GOD!!!
Dis is da place wherr
U
can find out as much as possible about
Usher
....He is tha ultimate singer, entertainer, producer, dancer, actor, and more......So if
U
have NE questions, pics, comments, or suggestions on this site please holla at a sista
Poohlove112@hotmail.com
I'll b sure 2 help
U
and I'll get bak at ya as soon as possible...
Yah Heard Me!!! Fa Sho, Fa Sho!!!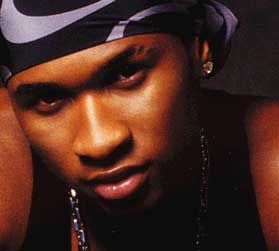 *~Click tha pic 2 ENTER!!!
~You r viewer #